Do You Live In Perth's Northern Suburbs?
Would You Like To Have A Fitter, Leaner, Stronger, Healthier Body?
Well The Time Has Arrived To
Train Smarter

With Storm Bootcamp
So You Can Burn Fat, Build Muscle And Perform Better With Our


Functional Metabolic Training

(FMT)

Workouts!
New Joondalup Bootcamp – Indoor Venue
Storm Bootcamp is our innovative new Group Personal Training program
Session Times:

Mornings – Monday, Wednesday & Friday @ 6.00am
Evenings– Monday, Wednesday & Thursday @ 6.30pm
Session Duration – Each group training session last for 45 minutes
Location – Connolly Primary School undercover area
Get Started – Sign up for your 2 Week FREE Pass

The Storm Fitness & Performance Story…
.
Hi, my name is Clayton Beatty and I am a University qualified Exercise Scientist and a member of Exercise & Sports Science Australia.
I specialize in helping people transform their bodies and enhance their performance with functional training workouts using the latest exercise and sports science.
My training advice has been featured in the major newspapers around Australia including the Sunday Times as well as Smorgasboarder Surf Magazine.

My sports conditioning programs are also getting used by thousands of Surf and Snow sports athletes around the world through my websites TotalSurfingFitness.com and SurfnSnowFitness.com
My goal is to help people improve their fitness and performance through "smart" training with a focus on corrective exercise and functional movements.
Come and try our JOONDALUP BOOTCAMP for FREE for 2 weeks and experience the workouts for yourself.
.

What is Storm Bootcamp?

Storm Bootcamp is our innovative Group Personal Training program. Unlike other group fitness programs, we aim to train you as individuals in a group setting.
We believe this is the best way to train as you get the benefit of personalized exercises with the ability to train in a fun group environment.
Note: This is not a military style bootcamp – we do not yell and scream at you. Instead we encourage and motivate you to train hard and achieve your goals.
.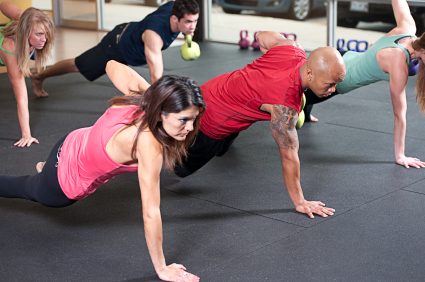 .
What do the workouts consist of?
The workouts run mainly in a circuit format with a combination of functional strength and cardiovascular exercises.
We use lots of different equipment such as dumbbells, kettlebells, bands, TRX suspension trainers, BOSUs, balance boards, medicine balls, agility ladders, etc.
The workouts last for 45 minutes and are broken up into the following…
Foam rolling, corrective/mobility and dynamic warmup exercises
Functional strength and cardio circuit
Metabolic finisher (high intensity strength/cardio exercises)
Cool-down and full body stretching
.
Do I need to be fit already?
No. Our workouts are designed to accommodate those people who haven't done much exercise recently, right through to those of you who currently maintain a high level of fitness.
Each exercise has progressions and regressions so that you can exercise at your own level and challenge yourself without competing with others. Although if you like competition there are plenty of exercises to push your limits!
.
What results can I expect?
This depends entirely on individual circumstances and how much you follow the training and nutrition guidelines. However if you train consistently and eat a healthy diet then you can expect to build strength, lose body fat, improve sports performance and become more athletic.
.
How do I get started…
Become a Storm athlete today by signing up for a 2 week free trial and come and try it out for yourself! We would love to help you get fitter, move easier and perform better!
.